UGA in Rome Celebrated its 50th Anniversary with a reunion on
October 4-5, 2019
Georgia Museum of Art
Friday, Oct. 4, 2019—Preview Day
4:30-6:30pm
Jackson St. Building, School of Environment and Design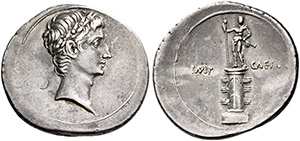 The Rostral Column of Gaius Duilius from Republican Rome to Washington, D.C.
Lecture by Dr. Thomas Biggs
Saturday, October 5, 2019
10:30am - 4:30pm
Georgia Museum of Art
Athens, GA 30602
Schedule of events
10:30-11:00 – Registration, mingling, and coffee in the GMOA Education Room
11:00-12:30 — 50 years of UGA in Rome (and Greece): celebration and storytelling in the GMOA Auditorium
1:00-2:00  -- Lunch
3:00-4:00   Wine and cheese tasting. Fund raising event for the new Edward and Jenny Best scholarship in support of study abroad in Rome. Wine by Frank Sinkwich of Northeast Sales Distributing, Inc; Cheese by Half-Shepherd Market and Cheese Shop; Bread by Big City Bread; cheese presentation by Filippo Trapella of Philosokitchen.com
Guided tours to two special exhibits in the GMOA: Storytelling in Italian Renaissance Maiolica and Drama and Devotion in Baroque Rome
We are now collecting stories, journal entries, and pictures from our 50 years of the program. Please send your stories and photos to: classics@uga.edu or ebianche@uga.edu.