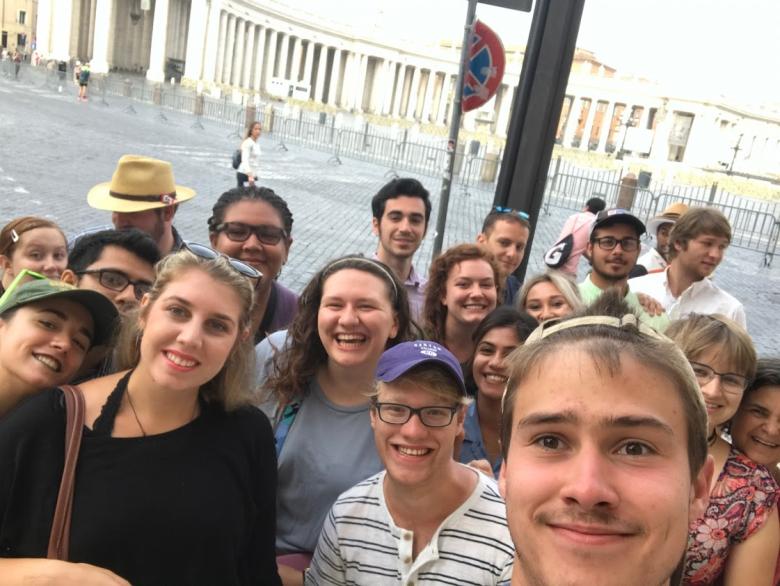 We would love your support
Your generous gifts directly impact Classics students and programs, on campus and abroad. The study of Classics provides a strong foundation in language processing and analysis; Cultural diversity; and future-ready skills for every career path.  Thomas Jefferson once wrote:
I know it is often said there have been shining examples of men of great abilities in all the businesses of life, without any other science than what they had gathered from conversations and intercourse with the world. But who can say what they may not have been had they started in the science on the shoulders of a Demosthenes or a Cicero, . . ? To sum the whole, therefore, it may truly be said that the classical languages are a solid basis for most, and an ornament to all of the sciences.
Click the links below to find out more about the funds and how to give.
Giving Online to our Funds
Giving by Mail to our Funds
If you wish to make a gift by check, make your check payable to: UGA Foundation.
Mail your gift to: 
UGA Foundation
Gift Accounting
One Press Place
Athens, GA 30602
Be sure to include the fund name on the memo line.