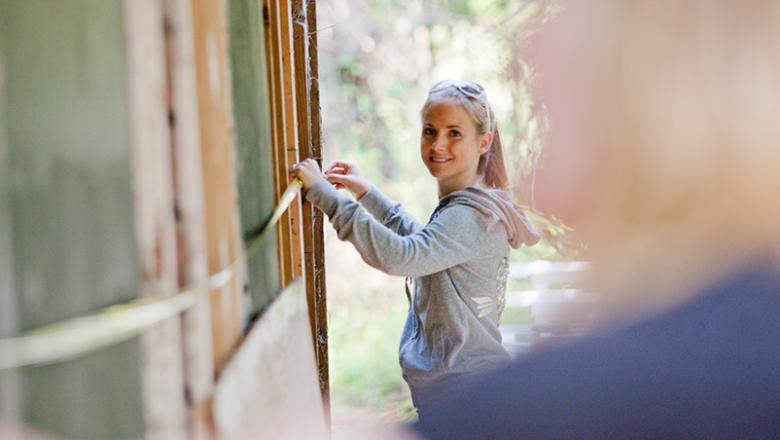 The Classics A.B./Historic Preservation M.H.P. Double Dawgs program prepares for careers in material culture, architecture and the built environment, and in historic preservation, as well as providing a pathway into Ph.D. programs in humanities fields. The Master of Historic Preservation is the terminal degree in the field of historic preservation, and would allow graduates access to employment options at local, state, and federal government levels, would prepare them to work in the non-profit cultural heritage sector, as well as to find employment in the museum, construction, cultural heritage tourism, and design industries.
Admission to the Program
Students may apply to the Classics A.B.(Classical Culture)/Historic Preservation M.H.P. pathway during the fall semester of the third year. Admittance to the pathway requires a 3.3 overall GPA and 3.3 in all CLAS or HIPR courses. In addition, applicants are required to submit a letter of intent, a transcript, and one letter of recommendation from either CLAS or HIPR faculty.
Admission to the Graduate Program
Admission to the graduate program occurs by February of the fourth year, for matriculation as an M.H.P. student in fall of the fifth year. All admissions requirements to the M.H.P. program are also required for admission to the graduate portion of the Classics(Classical Culture)/Historic Preservation Double Dawgs program. The M.H.P requires a minimum of 39 hours of HIPR classes (the equivalent of the accelerated M.H.P. program).
Click here to Apply to the pathway; for a Sample Program of Study; the Curriculum; and information on Admission to the Graduate Program. 
Study Abroad
In addition to the Department's study abroad programs (Europe: Unearthing the Past and UGA Classics in Rome), students are encouraged to participate in the Croatia study abroad program in Heritage Conservation; Art; and Archaeology that also offers courses that satisfy degree requirements and electives for the Classics A.B. and Minor in Classical Culture; Greek; or Latin.